Where is Veganism Heading? To Infinity and Beyond!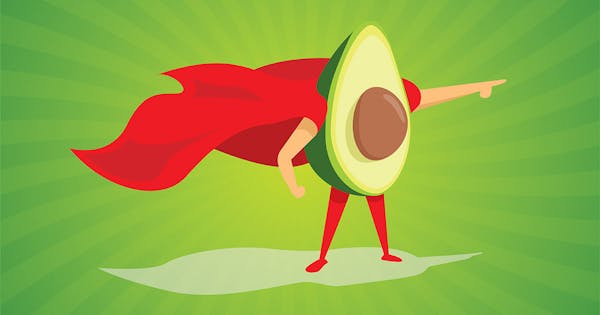 Beyond Meat that is. Beyond Meat's fast-paced rise has everyone asking, what is next for the Vegan Market?
Written By Scott Schotter, Vegan Fine Foods, Chief Marketing Officer
Everyone would like to say that they bought Beyond Meat (BYND) on the opening day of its IPO. Who knew? Vegans and smart investors that's who. Last May, Beyond Meat raised over $240 million on their opening day with shares trading at nearly twice their price of $25. Today the stock is trading as high as $235 per share.
Veganism is going mainstream and Wall Street is taking notice. Forbes, the Economist, and every media outlet are jumping on board. Some call it a plant-based lifestyle to soften the word vegan's stigma, who cares what they call it as long as compassion for animals is involved, throw in helping the environment and better health (vegan junk food excluded)
An Overnight Sensation, 20 Years in the Making
Why is veganism reaching the tipping point? It's like an overnight sensation twenty plus years in the making. There are several factors for its rise. One of the main reasons is direct access to information, bypassing what your doctor might tell you, as most doctors still don't get the connection between diet and disease. YouTube, social media and websites get information directly to you. You have to sift for the truth, as modern-day snake oil salesmen (and women) are all too happy to take your money for the next miracle supplement, a new diet book or a paid subscription, but if you seek truth you can find it.
If You Seek the Truth You Can Find It
You can even find the research to back it up. Dr. Michael Gregor at nutritionfacts.org is a great example of evidence-based proof that plant-based eating provides the best chance for a long, healthy, disease-free life. There are many examples of reversing disease eating a non-processed food vegan diet. Check out Dr. Robert Morse on YouTube. He has helped thousands of people over several decades, explaining health in easy to understand ways. There are many great influencers on YouTube and Social Media. Find some you like and learn more.
Movies and celebrities are also making a big difference. Netflix offers multiple vegan/plant-based documentaries that have converted tens of thousands of people to veganism. What the Health, Cowspiracy, Forks Over Knives, Sick, Fat and Nearly Dead, just to name a few. All worth watching! James Cameron of Titanic and Avatar fame is soon to release Game Changers, a documentary movie about the superior performance of vegan athletes. Maybe it will rid vegans of the "Where do you get your protein?" once and for all.
Celebrities are doing their part by walking the talk of a healthy vegan lifestyle and being vocal about it. Alicia Silverstone was an early adopter. Now the list grows daily. Woody Harrelson, Miley Cyrus, Leonardo DiCaprio, Will and Jaden Smith, Beyoncé, Tom Brady, Natalie Portman, the list goes on and on. With some celebrities and athletes exhibiting bad behavior publicly, it's good to see this list of celebrity influencers spreading the word about veganism.
Vegan Options Going Mainstream
Fast-food chains are jumping in big too. Impossible Burger is coming to 7000 Burger Kings…wow. That kind of says it all. We know how many Americans eat fast food. Plant-based meat may not be the healthiest vegan option but plants don't fart methane, tear down rain forests for grazing land and fill slaughterhouses. You can find a vegan option at just about any restaurant now, what a difference a few years make!
The investment community is usually a bell cow for seeing change on the horizon. Smart money is investing in vegan businesses. Big meat companies are buying or investing in meat alternative companies. Tyson Foods bought a 5% stake in Beyond Meat in 2016 and Beyond's IPO was the most successful of ANY company in years. Director James Cameron's financial advisor, Barry Didato, said recently "Plant-Based Food Is The Internet of 1994". That's the kind of bandwagon to get on, making a good investment and saving the planet all in one go.
Speaking of good vegan investments, Vegan Fine Foods is crowdfunding through We Funder. We are looking to raise a million dollars to franchise, build an eCommerce platform, launch a private label product line and promote plant-based eating one meal at a time. For as little as $100 you can help promote a vegan diet and hopefully make a profit to boot. Go to wefunder.com/veganfinefoods to learn more.