Vegan Thanksgiving Recipes That Everyone Will Love!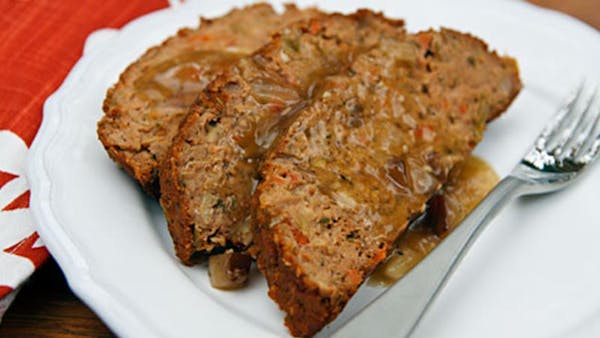 Vegan Thanksgiving Recipes That Everyone Will Love!
November 14, 2018
It's safe to say that Thanksgiving may be considered one of the most intimidating times of year for the vegan community. Whether it's just a few members of your family who are vegan or the entire household, we understand that the food must satisfy everybody. That's why we've gathered some of the best recipes we could find, traditional and extraordinary, that will make everyone at your table oh-so happy!
Remember, this is the time of year to give thanks and be grateful for all of our blessings, and what better way is there to do that than to put the healthiest yet yummiest foods into our bodies and those of our loved ones. From our family here at Vegan Fine Foods to yours, please enjoy!
This vegan meatless loaf is so moist and flavorful that you won't need stuffing or even gravy. It's gluten-free and soy-free, too!
Yellow-fleshed potatoes, like Yukon gold, are dense, creamy and moderately starchy, making them perfect for mashed potatoes-especially these vegan spuds, which have no dairy and are low in calories and fat.
This ultra creamy healthy version of the classic green bean casserole tastes so decadent that you'll never guess it's dairy and guilt-free! Vegan and gluten-free.
Get your bread baskets ready! These jam-filled corn muffins are the perfect sweet & savory side to enjoy independently or with a full plate of Thanksgiving favorites.
This stuffing is hearty, moist and flavorful on the inside, and perfectly crisp on the outside – just like any good stuffing should be.
This vegan tiramisu cheesecake makes for an incredibly rich and decadent plant-based dessert that will impress all your friends. If you are looking for something with pumpkin, we have recommendations for that also! CHECK OUT OUR COLLECTION OF PUMPKIN RECIPES!
Happy Thanksgiving!!!